About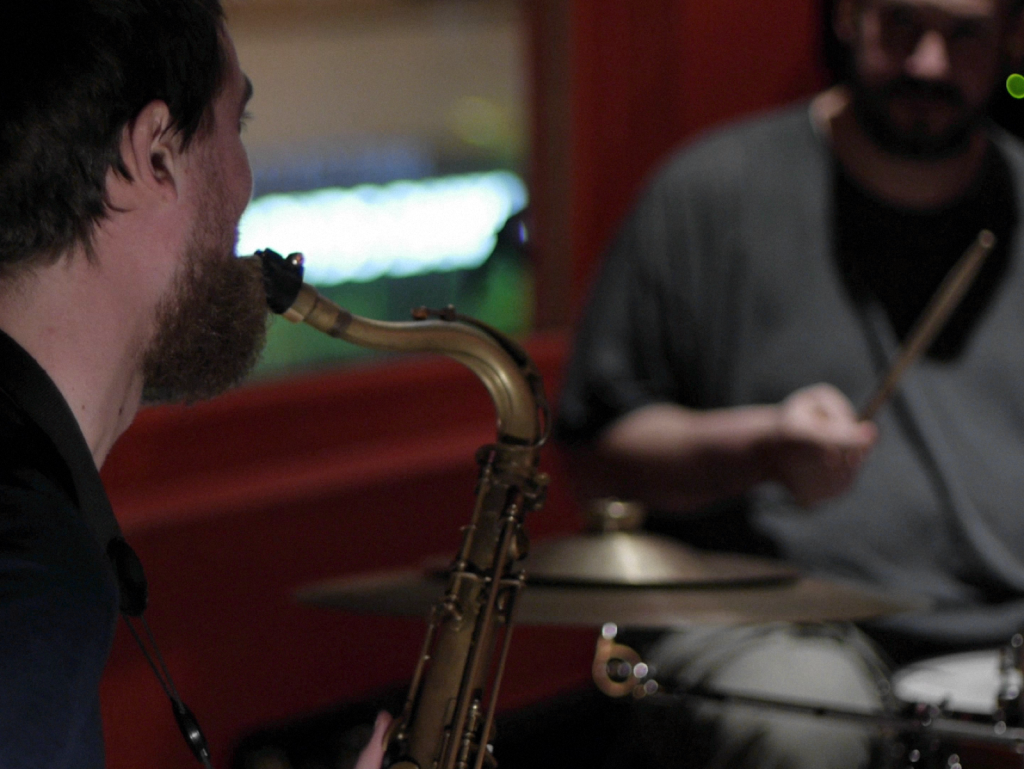 The Noise Upstairs is a collective dedicated to the practice of improvised music. Based in Manchester, England since its founding in 2007, The Noise Upstairs runs monthly events in Manchester and Todmorden which host a variety of local and international musicians. Over the years The Noise Upstairs has also run a number of workshops on topics ranging from large scale group improvisation, to Circuit-Bending, and release several albums on its own artist-centric label. The Noise Upstairs is run by Anton Hunter and Rodrigo Constanzo, who aim to make it a staple in the improvisation scene by continuing to re-imagine what it can be, and how it can best serve musicians and artists both locally, and abroad.
Monthly Improv Sessions:
The cornerstone of The Noise Upstairs has always been its monthly held improv nights. During these events the audience is invited to participate as performers. By pulling names randomly (literally out of a hat) trios are formed and are given the stage to explore and exhaust their impromptu work. This encourages an open dialogue among musicians and artists, building dynamics that may not have formed organically otherwise. Currently, these nights are run
In MANCHESTER at Fuel Cafe on the second Thursday of every month, from 8:30pm to 11:00pm
&
In TODMORDEN at the Golden Lion on the last Tuesday of every month, starting at 7.30pm.
Record Label:
From 2009-2012 The Noise Upstairs ran its own label. Our 'artist first' model gave all of the profits to the artists after our initial/minimal costs are covered. We used our in-house recording/engineering team (Rodrigo Constanzo) and in-house art/graphic design team (Angela Guyton) to take the artists on our label from idea to physical release in their hand, all for free.
Noise Upstairs from John Cunningham on Vimeo.
About The Noise Upstairs
The Noise Upstairs is an improv collective which runs a free-improv night in Manchester. The basic premise is that anyone can turn up and join in by putting their name in the hat. Names are pulled out, ensembles formed, and hearts broken.
Upcoming Featured Artist
No upcoming performances.