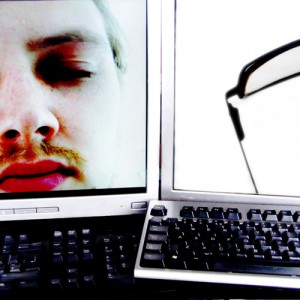 Raised in the surroundings of conflicting natural beauty and industrial decay of northern England, many of Knight's primary influences are based around the clash between organic and electronic. He began producing music and playing in diverse experimental bands/projects in and around Leeds, but had always been motivated by the the possibilities of encapsulating avant-garde stylings within more immediately unassuming mediums. In addition to using computers as artistic tools, Knight often utilises specifically controlled feedback as an instrument. The unique method uses mixing desks as sound sources: a typically passive audio device subverted to become an expressive instrument. Of most intrigue is the tenuous area between feedback and feedforward – the hazy and perplexing cusp between order and chaos.
Who

Richard Knight - 13 September 2012

When

Thursday, September 13, 2012

Where

448 Wilmslow Road
Manchester, England M20 3BW
About The Noise Upstairs
The Noise Upstairs is an improv collective which runs a free-improv night in Manchester. The basic premise is that anyone can turn up and join in by putting their name in the hat. Names are pulled out, ensembles formed, and hearts broken.
Upcoming Featured Artist
No upcoming performances.