Browsing articles tagged with " saxophone"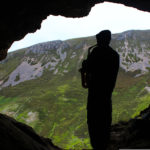 Artist, composer and improvising musician, Hervé plays saxophones, shakuhachi and laptop in various groups and produces music between jazz, contemporary and electroacoustic music. He has released three albums with Inclusion Principle (Discus label), as well as recordings in collaboration with […]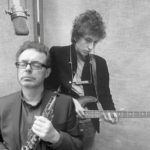 John Jasnoch – multiple plucked string instrument specialist, switched from general popular music to improvised music/free jazz in 1979, continues to perform and record with various regular and ad hoc ensembles. Martin Archer is a composer / improviser who is […]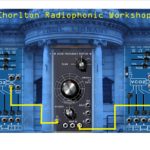 This month's special guests are The Chorlton Radiophonic Workshop. Regulars Alexx (Saxophone) and Jim (Synthesiser) O'Shea are joined by Andrew Rothwell (drums).Alexx and Jim have organised numerous experimental music events and installations for FutureSonic/FutureEverything, Manchester Science Week and Chorlton Arts […]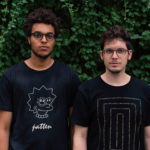 Tapiwa Svosve (saxophone) & David Meier (drums) are based in Zürich, Switzerland. They improvise and shape their own musical space in the moment drawing from many different influences. Manchester audiences might remember David from his several performances with Trio Riot […]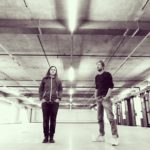 Deemer is a continuing conversation that is always inquisitive, searching and fresh. We are constantly shedding old skin, evolving and innovating. The brain-child of Merijn Royaards and Dee Byrne, Deemer started life in 2006 as a weekly improvisation/electronics session in […]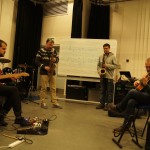 This month's special guest act is a brand new quartet, bringing together familar Noise Upstairs faces with those from slightly further afield. Bruce Coates & Mark Hanslip – saxophones Anton Hunter & Ian Simpson – guitars Bruce is a saxophonist […]
About The Noise Upstairs
The Noise Upstairs is an improv collective which runs a free-improv night in Manchester. The basic premise is that anyone can turn up and join in by putting their name in the hat. Names are pulled out, ensembles formed, and hearts broken.
Upcoming Featured Artist
No upcoming performances.