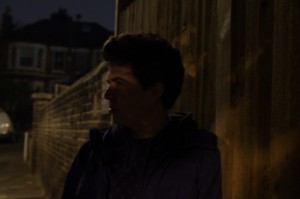 About
Fed­erico Reuben is a com­poser, sound artist and live-electronics per­former based in Lon­don. His work chal­lenges con­ven­tional rela­tion­ships between com­poser, per­former and audi­ence through imag­ined per­for­mance prac­tices, col­lab­o­ra­tions and modes of sonic rep­re­sen­ta­tion and pro­duc­tion. He plun­ders, com­bines and alters cul­tural objects (record­ings, live per­for­mances, scores, etc.) through dig­i­tal tech­nol­ogy to pro­duce amor­phous and absurd sound worlds. He is inter­ested in how through sound, affect can be trans­ferred, mod­u­lated and dis­torted. His work has been described as a 'house of mir­rors' — a space where expec­ta­tions are play­fully dis­torted, where the bizarre and ridicu­lous are pre­ferred over the ordi­nary, and where self-reflection is under­stood only through humour.
Biog­ra­phy
Fed­erico was born in San José, Costa Rica in 1978. He stud­ied pol­i­tics and piano per­for­mance at the Uni­ver­si­dad de Costa Rica and music at the Uni­ver­sity of Mary­land, Col­lege Park, USA. He stud­ied com­po­si­tion with Louis Andriessen, Richard Ayres, Gilius van Bergeijk and Mar­tijn Padding at the Royal Con­ser­va­toire, The Nether­lands. He also attended a one-year course at the Insti­tute of Sonol­ogy, study­ing human-computer inter­ac­tion, dig­i­tal sig­nal pro­cess­ing and algo­rith­mic com­po­si­tion. He holds a PhD from Brunel Uni­ver­sity, Lon­don, UK, where he stud­ied with Richard Bar­rett and Christo­pher Fox.
He will be performing with Mauricio Pauly and Rodrigo Constanzo.
You can find out more at his webpage.
Who

Federico Reuben - 12 July 2012

When

Thursday, July 12, 2012

Where

448 Wilmslow Road
Manchester, England M20 3BW
About The Noise Upstairs
The Noise Upstairs is an improv collective which runs a free-improv night in Manchester. The basic premise is that anyone can turn up and join in by putting their name in the hat. Names are pulled out, ensembles formed, and hearts broken.
Upcoming Featured Artist
No upcoming performances.