Podcast: Play in new window | Download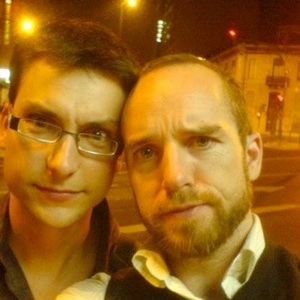 Since most of the music that really influences me (all pop music influences me) is by nature long and slow, I decided to skip all that and just go for an eclectic mix of songs I love. No thought was put into this (because then it would have been as long as I am old), it was pure reflex action, lashing at Spotify!
Tracklist:
Ravel – Piano Concerto in G (middle movement)
Duran Duran – View to a Kill
DJ Shadow – Number Song
My Bloody Valentine – Soon
Massive Attack – Risingson
Miles Davis/Gill Evans – Gone
Autechre – LCC
Aha – The Sun Always Shines on TV
Warren G – Regulate
Beastie Boys – Sabotage
Sikth – Flogging the Horses
Aphex Twin – Phenix Funk
About The Noise Upstairs
The Noise Upstairs is an improv collective which runs a free-improv night in Manchester. The basic premise is that anyone can turn up and join in by putting their name in the hat. Names are pulled out, ensembles formed, and hearts broken.
Upcoming Featured Artist
No upcoming performances.