The Noise Upstairs Comic
Drawn by our in-house artist Angela Guyton, this series will be in the Noise News e-mail each month. Subscribe to the newsletter to not miss any!
8. January 2019


7. December 2018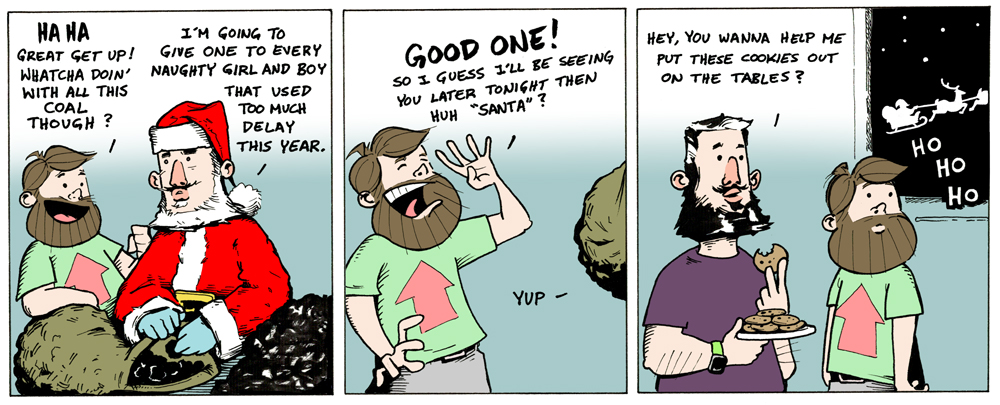 6. November 2018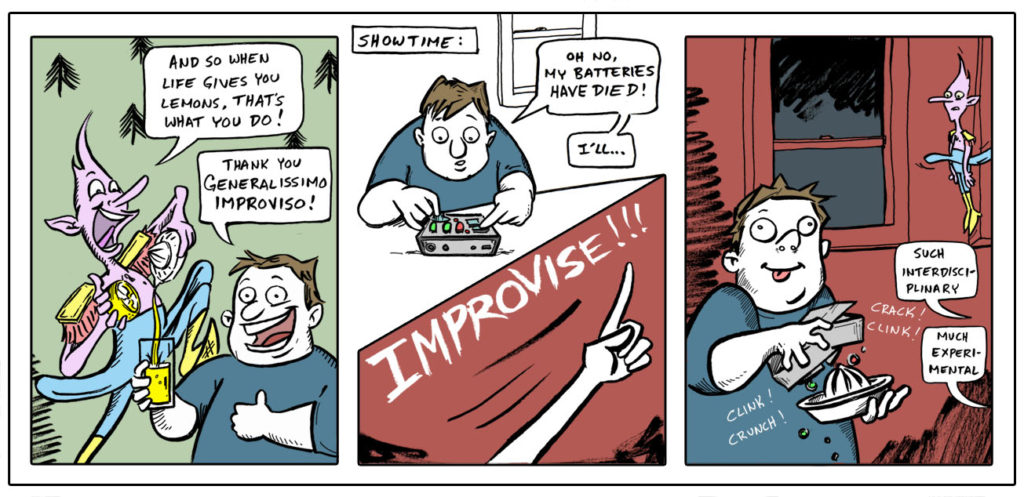 5. October 2018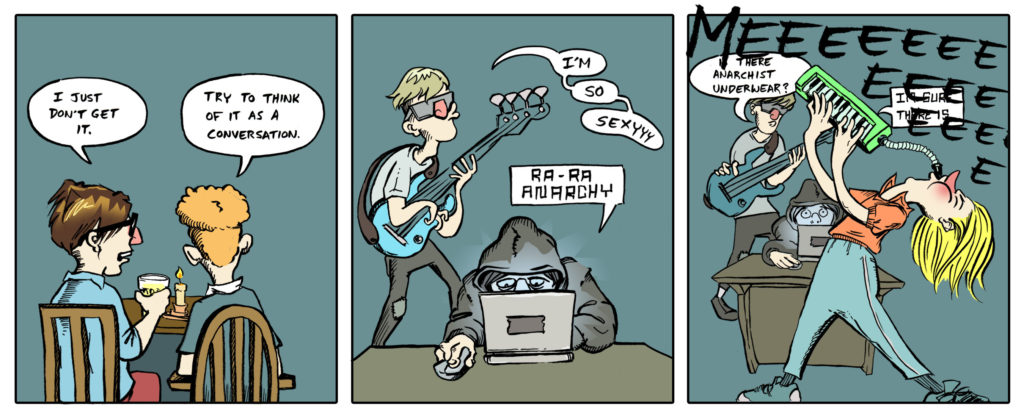 4. September 2018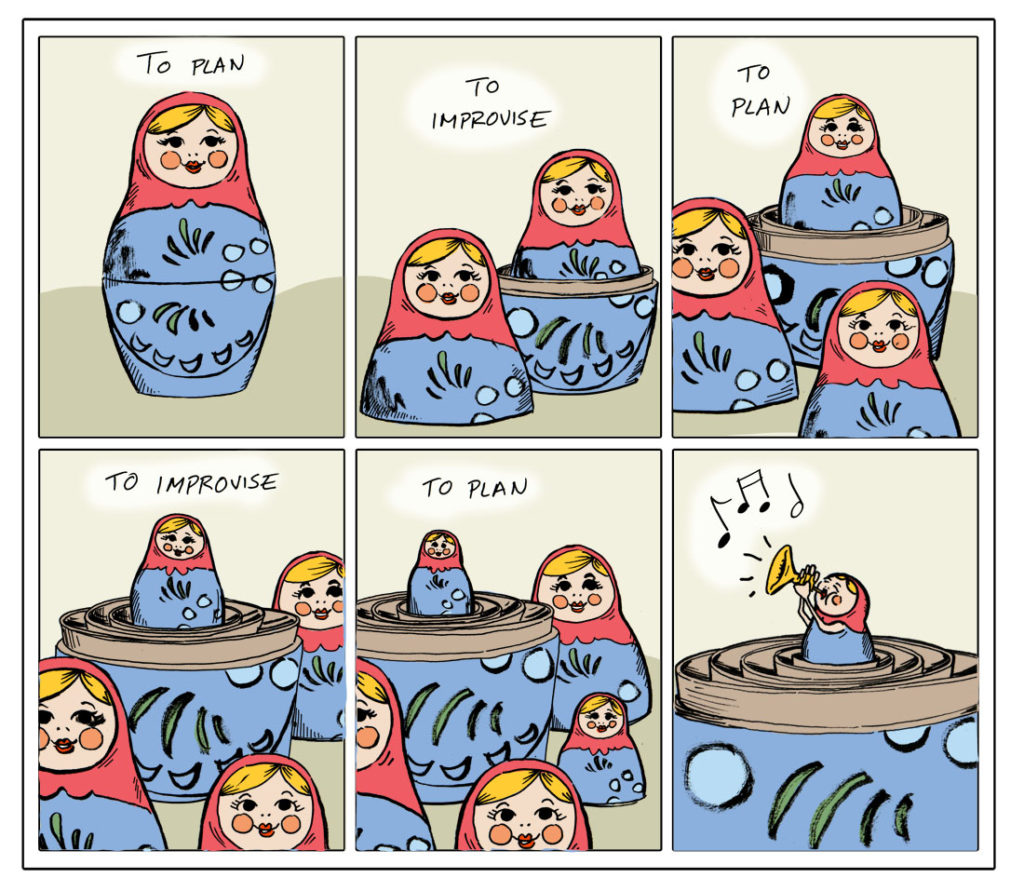 3. August 2018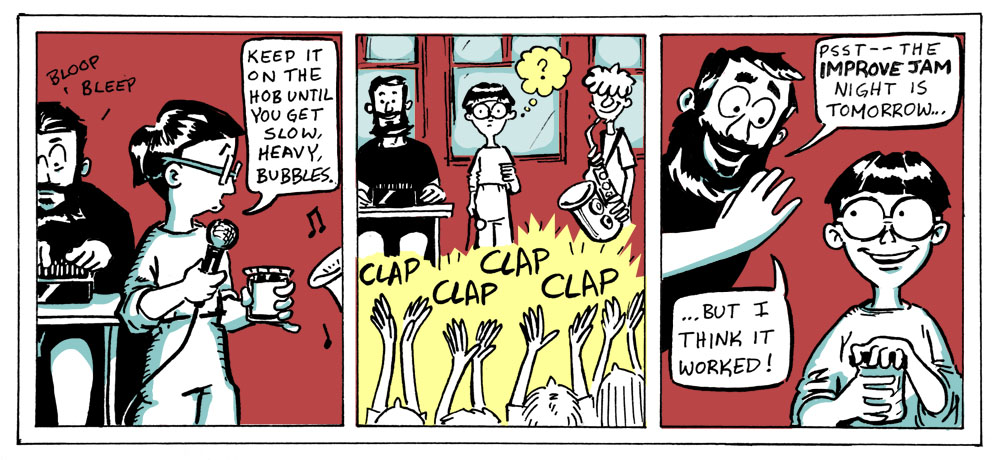 2. July 2018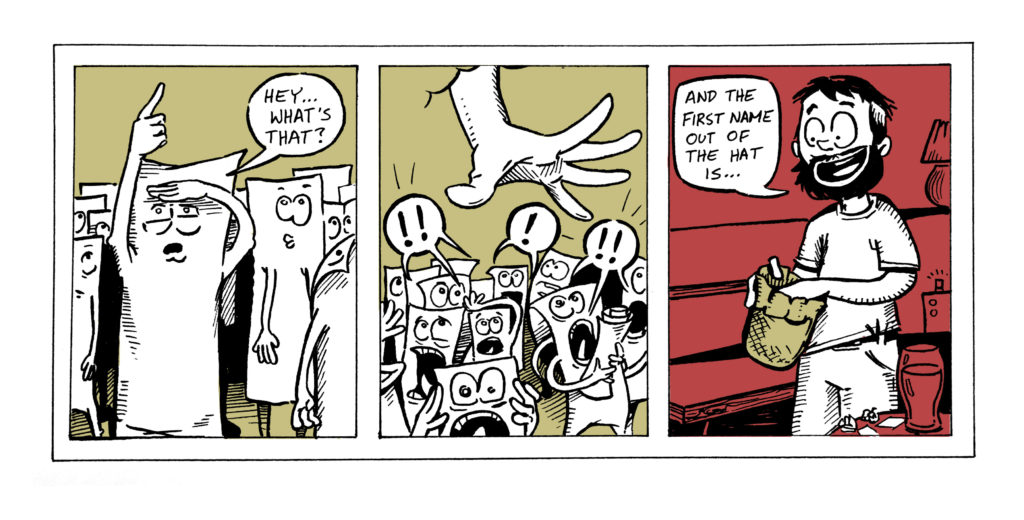 1. June 2018 – Our 11 year anniversary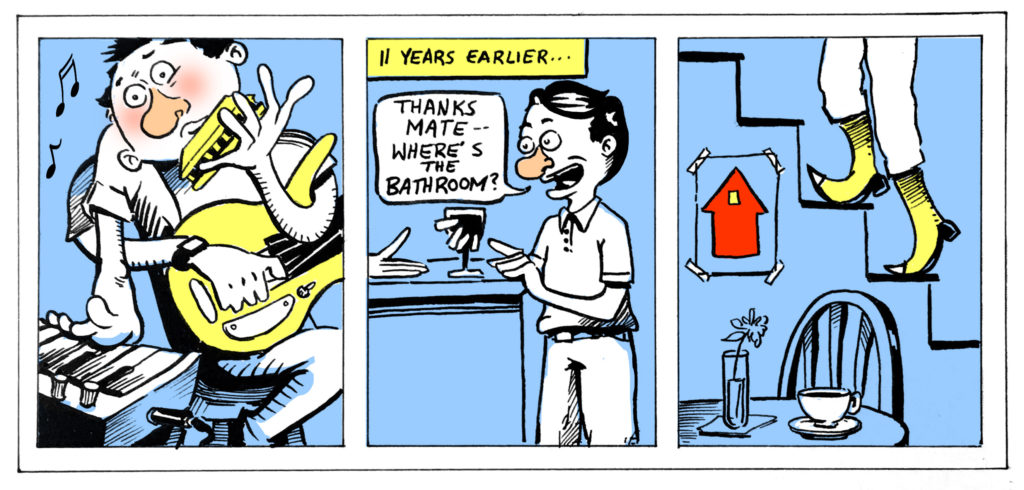 About The Noise Upstairs
The Noise Upstairs is an improv collective which runs a free-improv night in Manchester. The basic premise is that anyone can turn up and join in by putting their name in the hat. Names are pulled out, ensembles formed, and hearts broken.
Upcoming Featured Artist
No upcoming performances.