Browsing articles in "Podcasts"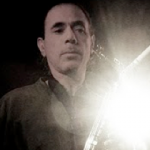 1. Cloud Plate: Robot Mudra 2. Sly & The Family Stone: Thank You For Talkin' To Me, Africa 3. John Surman: On The Wing Again 4. Tricky: Carriage For Two 5. Arild Andersen: The Island 6. Henry Threadgill: Official Silence […]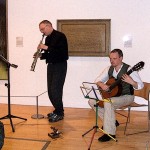 1:  Human (excerpt) – Maggie Nicols & Phil Hargreaves (from the forthcoming album Human) 2:  Summer Again – Phil Hargreaves & Glenn Weyant (Friday Morning Everywhere, whi CD06) 3:  Unholy Minimalism – Mneme Ensemble & John Edwards (unreleased) 4:   […]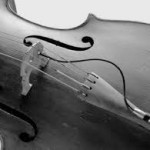 Three Inscapes: I – Douglas Lilburn Three Inscapes: II – Douglas Lilburn Three Inscapes: III – Douglas Lilburn Concret PH – Iannis Xenakis Te Hau Kuri (Dog's Breath) – Hirini Melbourne/Richard Nunns Ygghur: II Giacinto Scelsi (Frances-Marie Uitti- 'cello) La […]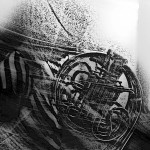 This podcast literally takes you on a journey – by interspersing a variety of influential tracks with field recordings from inside a train.  I recommend a fun game to enhance the experience of listening – listen to it at not […]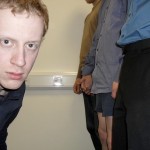 Eclat – Pierre Boulez Duration II – Morton Feldman Get In Line – Art Ensemble of Chicago Bungee – Harmen Fraanje Quartet Silver Apples of the Moon (extract) – Subotnick Cathode #5 – Otomo Yoshihide Snagglepuss – Naked City Three […]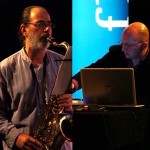 I've tried to give a very broad overview of shared loves and influences of orfeo 5 without leaning too far in any one direction. They are all there in our sound some obvious some not so obvious. Hope you like […]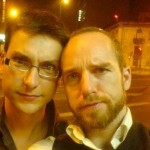 Since most of the music that really influences me (all pop music influences me) is by nature long and slow, I decided to skip all that and just go for an eclectic mix of songs I love. No thought was […]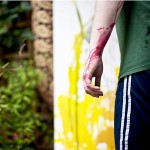 Gosh dern it, I love all these songs.  They are the soundtrack to my 20s, and are not just the songs I've been listening to lately. The only exception may or may not be Running Up That Hill by Kate […]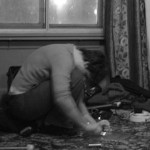 For my podcast, I tried to represent the diversity of musics to which I am most drawn, as well as include several recordings which I consider to be "must-hears".  The selected pieces generally break down into one of three genres: […]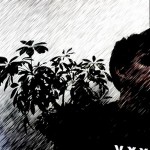 This selection is mainly focused on the electronic music I've been listening to recently – squashed, sideways beats, fuzzy-edged electronica and recent dubstep excursions. These are peppered with other tunes that have tickled my ear of late – remixes to […]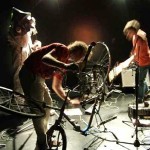 The Northern Wire was a radio show on Manchester's ALL FM. Show was started in 2002 by David Armes who passed the baton on to Anthony Saunders and David Birchall around 2005 they ran with the show til its retirement […]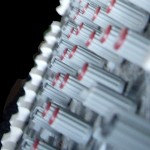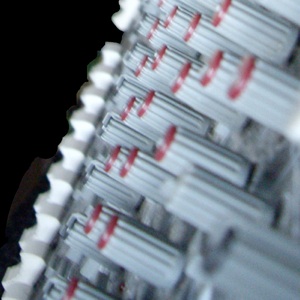 This podcast presents a ride through various styles of electronic music. Beginning with some electroacoustic pieces from acclaimed composers, the podcast gains pace and moves into more beat driven tracks. The music is mixed together with some overlaps to create […]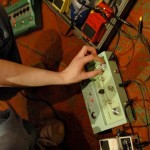 This podcast is, predictably, mostly just a mix of what I've been listening to recently, but I did often have in mind to choose a few things that I knew Rod wouldn't like.  You know, for the sake of balance. […]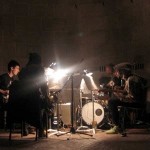 Here's a grab bag from what I'm currently listening to. Some you might know, some you should know. A few notable mentions: Zs/Extra Life both contain Charlie Looker, and EL recently played Futursonic Festival. Peter Blasser is the instrument designer […]
About The Noise Upstairs
The Noise Upstairs is an improv collective which runs a free-improv night in Manchester. The basic premise is that anyone can turn up and join in by putting their name in the hat. Names are pulled out, ensembles formed, and hearts broken.
Upcoming Featured Artist
No upcoming performances.