Browsing articles tagged with " zorn"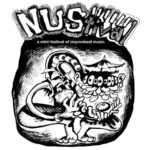 NUStival – a mini-festival of improvised music. Featuring selected groupings of: Mick Beck Cath Roberts Otto Willberg Ecka Mordecai Odie ji Ghast Rob Thorpe Geoff Bright Rodrigo Constanzo Anton Hunter and… A performance of John Zorn's Cobra by the Noise […]
About The Noise Upstairs
The Noise Upstairs is an improv collective which runs a free-improv night in Manchester. The basic premise is that anyone can turn up and join in by putting their name in the hat. Names are pulled out, ensembles formed, and hearts broken.
Upcoming Featured Artist
No upcoming performances.