Browsing articles tagged with " trombone"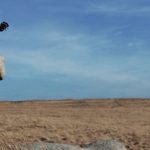 Sophie Cooper is a West Yorkshire based trombone, guitar player and vocalist. Sophie makes music that explores notions of narrative within unlikely settings through various solo and collaborative song writing projects. In addition to performing and composition, Sophie is heavily […]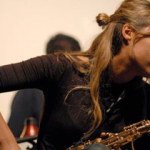 Born in 1978 and living in France, Christine is from lebanese origins. It is with the discovering of improvised music in 1997 that Christine Sehnaoui decided to start her own autodidact study of sound experimentation on the alto saxophone. She […]
About The Noise Upstairs
The Noise Upstairs is an improv collective which runs a free-improv night in Manchester. The basic premise is that anyone can turn up and join in by putting their name in the hat. Names are pulled out, ensembles formed, and hearts broken.
Upcoming Featured Artist
No upcoming performances.