Browsing articles tagged with " synth"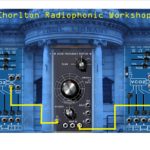 This month's special guests are The Chorlton Radiophonic Workshop. Regulars Alexx (Saxophone) and Jim (Synthesiser) O'Shea are joined by Andrew Rothwell (drums).Alexx and Jim have organised numerous experimental music events and installations for FutureSonic/FutureEverything, Manchester Science Week and Chorlton Arts […]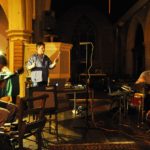 The Lighting Ensemble is Richard Scott's UK-based hyper-interactive free improvising group with longtime collaborators and brilliant improvisers, Phillip Marks, drums and David Birchall, guitar, with Scott playing analogue modular synthesizer. Intricate, intimate, dynamic, molecular and often explosive music. Richard Scott […]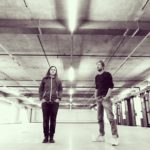 Deemer is a continuing conversation that is always inquisitive, searching and fresh. We are constantly shedding old skin, evolving and innovating. The brain-child of Merijn Royaards and Dee Byrne, Deemer started life in 2006 as a weekly improvisation/electronics session in […]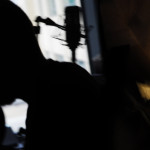 Tout Croche is Stephen Harvey & Dominic Thibault A haven of post-genre sonic experimentation Music making that marvels at noise From beautiful ambience to digital distortion www.toutcroche.com The Howl Won't Be Silent  Improvised set Utilizing only the simplest of apparatus: […]
About The Noise Upstairs
The Noise Upstairs is an improv collective which runs a free-improv night in Manchester. The basic premise is that anyone can turn up and join in by putting their name in the hat. Names are pulled out, ensembles formed, and hearts broken.
Upcoming Featured Artist
No upcoming performances.