Browsing articles tagged with " poetry"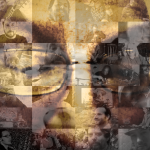 Some Some Unicorn Some Some Unicorn is an experiment in communal music making led by Shaun Blezard. Working on the border of composition and improvisation the collective draws together artists from the fields of improv, electronics, jazz, poetry and popular […]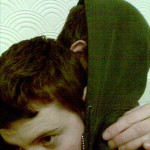 Acrid Lactations is the duo of primitivist improvisers Susan Fitzpatrick and Stuart Arnot.  With no fixed instrumentation or approach, they use musical/non-musical, acoustic/electronic, live/pre-recorded sounds in a psychedelic stramash of noise, free-jazz, concrète, sound poetry and confusion, hanging onto the […]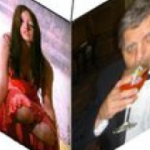 Presenting to you an evening of improvised sound, art and poetry. "BOX" is a debut performance piece written by Lauren Marie and Washboard Pete where sound meets words and where all senses are drowned. The evening also features an improvising […]
About The Noise Upstairs
The Noise Upstairs is an improv collective which runs a free-improv night in Manchester. The basic premise is that anyone can turn up and join in by putting their name in the hat. Names are pulled out, ensembles formed, and hearts broken.
Upcoming Featured Artist