Browsing articles tagged with " piano"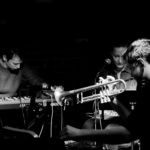 ELDA is a longstanding duo collaboration between piano/keyboard player Andrew Woodhead and trumpeter Aaron Diaz (The Destroyers, Sid Peacock), mixing acoustic sounds with live electronics and soundscapes. For their latest project they are collaborating with Norwegian vocalist Kari Eskild Havenstrøm(Trondheim Voices, Kristoffer Lo), with whom Andrew […]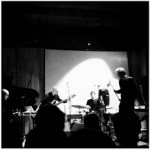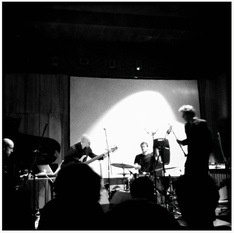 Splice's raison d'être is to mesh together influences of contemporary jazz, free improv, loud and soft noise, punk grit, ambient music, and more… with seamless blends or blunt juxtapositions. Featuring Alex Bonney on trumpet and electronics, Robin Fincker on tenor […]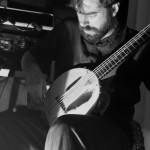 Thomas Bonvalet, (born October, 1977) lives between the forest of « la Double », in the south-west of France and Alpedrete, Spain. Guitar player of the band Cheval de frise between 1998 and 2004, he made is first solo show […]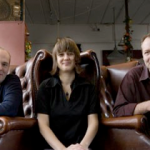 German born saxophonist Ingrid Laubrock is teaming up once again with acclaimed UK pianist Liam Noble and one of New York's finest drummers, Tom Rainey for an exciting brand of new improvised music. Sleepthief play with a wide spectrum of […]
About The Noise Upstairs
The Noise Upstairs is an improv collective which runs a free-improv night in Manchester. The basic premise is that anyone can turn up and join in by putting their name in the hat. Names are pulled out, ensembles formed, and hearts broken.
Upcoming Featured Artist
No upcoming performances.