Browsing articles tagged with " noise"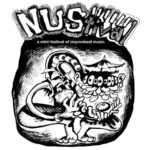 NUStival – a mini-festival of improvised music. Featuring selected groupings of: Mick Beck Cath Roberts Otto Willberg Ecka Mordecai Odie ji Ghast Rob Thorpe Geoff Bright Rodrigo Constanzo Anton Hunter and… A performance of John Zorn's Cobra by the Noise […]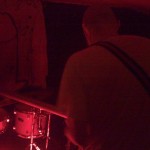 "Stuckometer is a free improvised no wave noise rock from the NorthWest of England originally formed in 2005. The third wave of the band consists of David Birchall (guitar) Karl Sveinsonn (guitar) JOINCEY (bass) Pascal Nichols (percussion). Recent CDR out […]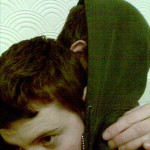 Acrid Lactations is the duo of primitivist improvisers Susan Fitzpatrick and Stuart Arnot.  With no fixed instrumentation or approach, they use musical/non-musical, acoustic/electronic, live/pre-recorded sounds in a psychedelic stramash of noise, free-jazz, concrète, sound poetry and confusion, hanging onto the […]
About The Noise Upstairs
The Noise Upstairs is an improv collective which runs a free-improv night in Manchester. The basic premise is that anyone can turn up and join in by putting their name in the hat. Names are pulled out, ensembles formed, and hearts broken.
Upcoming Featured Artist
No upcoming performances.