Browsing articles tagged with " flute"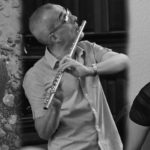 A collaboration with our good friends at NQ Jazz on Monday 15th October at The Whiskey Jar. Details below… HRH Trio Mark Hanslip – Saxophone Federico Reuben – Live Electronics Paul Hession – Drums Heavy improv from heavy improvisers. Listen […]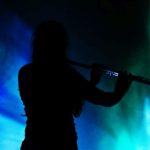 SHOAL are a Manchester based collective interested in exploring movement, light, technology and improvisation. We have collaborated with composers like Eyvind Gulbrandsen, Michael Brailey and Michael Baldwin and have recently began our own research into different improvisation methods. Our improvisation […]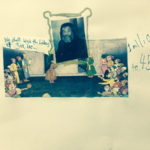 The New Art Quintet play Free-form improvisations, inspired by the music of Albert Ayler, Cecil Taylor, The Art Ensemble of Chicago, Sun Ra, John Coltrane… Andy French – Tenor Saxophone Joel Stedman – Bass Clarinet, Flutes Ozzy Moysey – Double […]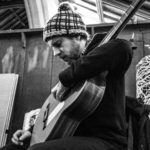 This month's special guest set comes from a brand new duo of familiar faces; Simon Prince and David Birchall. You'll know Simon from his many appearances with Wolfscarers, and other groups. He's a fiery tenor sax player who's equally as […]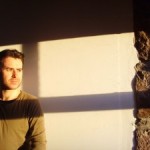 Richard Craig is a performer of contemporary music and improvisation, performing with groups such as ELISION, Musikfabrik, Klangforum Wien and Das Experimentalstudio ensemble, which has taken him to international festivals in Europe. Recent projects include Rodrigo Constanzo's DFS score, performing […]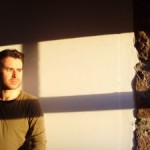 Born in Glasgow, Richard studied flute at the RSAMD with Richard Blake and Sheena Gordon, continuing his studies with the assistance of a Dewar Award, with Mario Caroli at the Conservatoire National de Strasbourg. Formative experiences include working with composers […]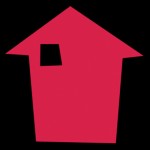 "Drums" A new quartet led by Johnny Hunter (drums/percussion) and featuring Rodrigo Constanzo (drums/percussion), Simon Prince (saxophone/percussion) and James Adolpho (double bass/percussion). Click here to download the performances. Who "Drums" – 8 March 2012 When Thursday, March 8, 2012 8:30pm […]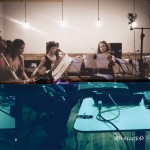 Sam Andreae and Anton Hunter first met playing in Ben Cottrell's Beats & Pieces Big Band, and quickly went on to form their quartet Haq to explore the boundaries between composed and improvised music.  This latest tour (with release to […]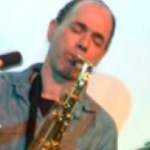 Wolf Scarers are Simon Prince and Keith Jafrate, both playing tenor saxophones. They've known each other for years but have never played together until, after appearing on the same bill at Huddersfield's Inclusive Improv last year, it occurred to Simon […]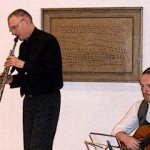 Graculus is an improvising duo consisting of Richard Harding (acoustic & electric guitars) and Phil Hargreaves (saxophone & flute). Originally, the duo formed for a one-off show at Tate Liverpool in 2008, but the partnership blossomed over the next 2 […]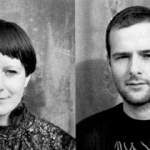 Pascal Nichols and Kelly Jones have shared the stage with acts such as Sonic Youth, Black Dice, Hrsta, Vanishing Voice, moha!, the A Band, KK Null, Birds Of Delay, Rhys Chatham, Sunburned Hand Of The Man, Lucky Dragons, Corsano Flower […]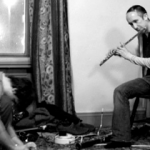 "Gift of Life" is a freely improvising duo consisting of Timothy McCormack on flutes & bassoons and Ray Evanoff on amplified cymbal & objects. They began playing together shortly after meeting at the Uni. Huddersfield in the fall of 2008, […]
About The Noise Upstairs
The Noise Upstairs is an improv collective which runs a free-improv night in Manchester. The basic premise is that anyone can turn up and join in by putting their name in the hat. Names are pulled out, ensembles formed, and hearts broken.
Upcoming Featured Artist
No upcoming performances.