Browsing articles tagged with " composition"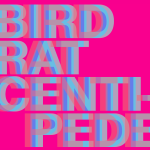 bird rat centipede is a collection of performer/composers who share a view for honest and democratic music making bird rat centipede is: Sam Andreae Rodrigo Constanzo Angela Guyton Linda Jankowska Braxton Sherouse http://www.birdratcentipede.com Who bird rat centipede 11 December 2014 […]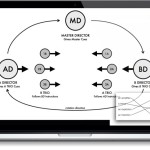 We're really excited to invite you to the first public performance using Rodrigo Constanzo's new networked improvisation system, dfscore. The dfscore system is a dynamic score display system built to function over a local network to display a variety of […]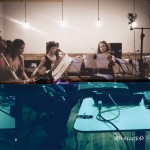 Sam Andreae and Anton Hunter first met playing in Ben Cottrell's Beats & Pieces Big Band, and quickly went on to form their quartet Haq to explore the boundaries between composed and improvised music.  This latest tour (with release to […]
About The Noise Upstairs
The Noise Upstairs is an improv collective which runs a free-improv night in Manchester. The basic premise is that anyone can turn up and join in by putting their name in the hat. Names are pulled out, ensembles formed, and hearts broken.
Upcoming Featured Artist
No upcoming performances.