Browsing articles tagged with " alto"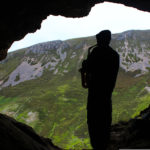 Artist, composer and improvising musician, Hervé plays saxophones, shakuhachi and laptop in various groups and produces music between jazz, contemporary and electroacoustic music. He has released three albums with Inclusion Principle (Discus label), as well as recordings in collaboration with […]
About The Noise Upstairs
The Noise Upstairs is an improv collective which runs a free-improv night in Manchester. The basic premise is that anyone can turn up and join in by putting their name in the hat. Names are pulled out, ensembles formed, and hearts broken.
Upcoming Featured Artist
No upcoming performances.