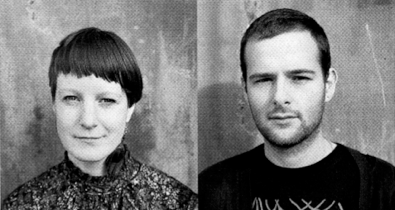 Pascal Nichols and Kelly Jones have shared the stage with acts such as Sonic Youth, Black Dice, Hrsta, Vanishing Voice, moha!, the A Band, KK Null, Birds Of Delay, Rhys Chatham, Sunburned Hand Of The Man, Lucky Dragons, Corsano Flower Duo, blood stereo.
They have also collectively collaborated with Os Loosers, Valerio Cosi, Christian Munthe, Mick Beck, Shiggajon, Arrington Dionysos, Motherfucking, Time Life, Towering Breaker, Helhesten, Chora and have been/continue to be members of bands such as Stuckometer, Cooper Jones, Uboat, Open Eye Ensemble, Simon Rose.
http://www.myspace.com/partwildhorsesmaneonbothsides
About The Noise Upstairs
The Noise Upstairs is an improv collective which runs a free-improv night in Manchester. The basic premise is that anyone can turn up and join in by putting their name in the hat. Names are pulled out, ensembles formed, and hearts broken.
Upcoming Featured Artist
No upcoming performances.